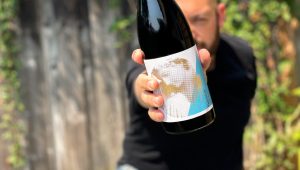 Kleinlerer Wines produces handcrafted wines from sustainably farmed vineyards in California using minimal interventionist winemaking methods.
These wines are an expression of time and place with the
terroir and winemaking reflected in the nuanced flavors of the wine.

Blah blah blah. Seriously. Just open a bottle and drink these damn great wines with people you love.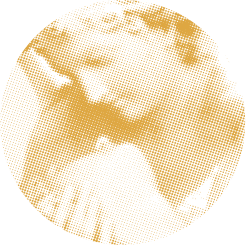 2022 Kleinlerer
Skin Contact Chenin Blanc
Clarksburg, California
Organically Farmed
100% Chenin Blanc, 45-day Skin Contact
Sourced from an organic vineyard in Clarksburg (California's most famed region for this grape variety) which borders the beautiful Sacramento River, a region reminiscent of the Loire Valley…minus the castles. This is the wine that launched Kleinlerer Wines.
The wine is refreshing, yet shows off some weight from the skin contact, with hints of golden apple, almond, pear and marzipan. What do you pair with it? Food. You want specifics? Salads, sushi, fish, goat cheese, chicken, anything with pesto. Be creative and decide for yourself!
And yes, the wine is supposed to be a bit cloudy. It should be served chilled…but leave it out of the refrigerator for 20 minutes before opening. You'll be rewarded for your patience.
Everyone's talking about orange and skin contact wines these days. You won't stop talking about it either once you drink this wine.
Interested in the geeky details? Click on the wine bottles to learn more.
2022 Kleinlerer
Cuvée Sacha & Nitza
Rosé of Pinot Noir
Mettler Vineyard, Lodi
Organically Farmed
100% Pinot Noir
This is the inaugural release of Kleinlerer Cuvée Sacha & Nitza, a Rosé of Pinot Noir named in honor of my parents' memory.
I love Rosé. Neither a white nor a red wine, Rosé stands uniquely on its own and shares qualities of both styles of wines. With strawberry, citrus, and cherry notes that are balanced by bright acid, this wine is a reflection of the wonderful memories I have of my parents, after whom this wine I named this Rosé.
My parents, Sacha and Nitza, were very special people from unique and diverse backgrounds. Their devotion to each other created a home where they shared their love, support, and passions with my sister and me, and with those who were lucky to have known them.

I invite you to raise a toast of Kleinlerer Wine with those you love.
2021 Kleinlerer
Pinot Noir
Starscape Vineyard, Forestville, Sonoma Coast
Sustainably Farmed
100% Whole Cluster Pinot Noir
This Pinot Noir is rich and savory, framed by smooth tannins that will allow it to age and improve over time. Elegant and graceful but not overly fruit-forward, this Pinot Noir is perfect for sipping on its own or with a great meal.
This sustainably farmed vineyard is cooled by the morning fog and the Russian River that runs alongside it, resulting in a fragrant and mouthwatering Pinot Noir.
Like its sibling, the Skin Contact Chenin Blanc, the Pinot Noir is made by hand using native yeast, and aged in neutral oak barrels. It is unfined, unfiltered, and produced with minimal sulfur. This wine will ignite your passion for food and wine as it pairs with just about anything. Burgers, BBQ, duck, skirt steak, cheeses, pastas…OK, now I'm hungry. This gorgeous wine is made for lovers…of wine, food, and people.

92 Points Hidden Gem
J.G., Wine Enthusiast, March 1, 2023
Interested in more geeky details? Click on the wine bottles to learn more.